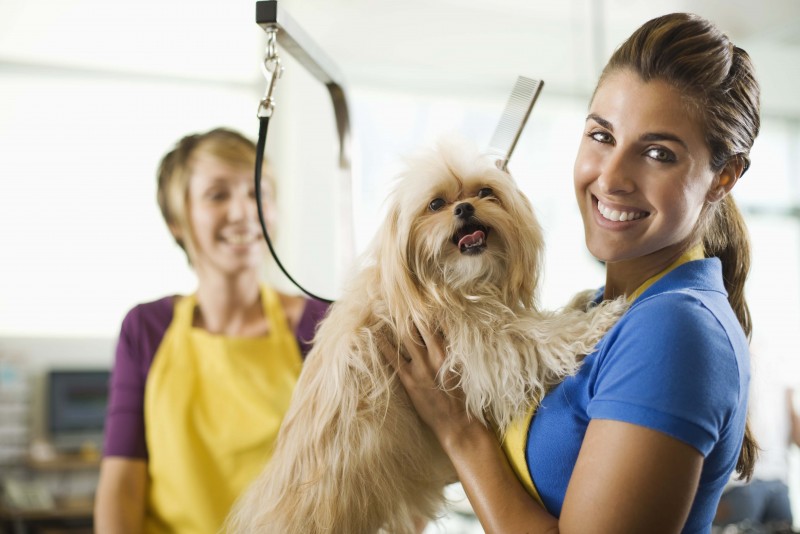 The Hydrant Hotel spa has a variety of unique services that your dog will love. Need
a dog bath or some dog grooming? What about a new hairdo, a workout, or some
relaxation time? Whatever your pet's needs, our spa offers a little bit of everything.
Our experienced, caring spa partners make your pet's visit both safe and enjoyable.
Start your pet off with dog grooming options such as tooth brushing, or a dog bath.
Next, add spa treatments like a pedicure or brush-out that pamper and style your
pet.
Our spa partners always have your dog's well-being in mind. That's why we also
offer fitness activities to keep your four-legged family member healthy and active.
Before a bath, have your pet play in our day care, For the dog that can't get enough
attention, schedule an individual play session before a grooming appointment. We
have a variety of options to help make your dog's spa visit active and healthy.
Our spa partners know when it's time to pamper, when it's time to exercise, and
when it's time for a little rest and relaxation. Our spa treatments can also include a
luxurious rubdown for your pet. And if your dog is staying overnight at Hydrant Hotel,
we can deliver turn-down service, complete with a tummy rub, right in the comfort of
your pet's suite.
No matter what your pet's unique needs and desires, we have dog spa treatments
that will hit the spot. A service at our spa is more than just a dog grooming or dog
bath. It's another chance for us to ensure the well-being of your pet!